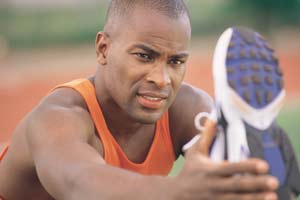 Who We Are
Sarah E. DeWitt, MD is a Board Certified Orthopedic Surgeon; an adjunct professor for UNC Orthopaedics; and article reviewer for The Journal of Bone and Joint Surgery.

Dr. DeWitt continues to teach UNC orthopedic residents part-time and volunteers doing a specialty clinic at WakeMed for poor patients and through Project Access. She continues to do research on orthopedic problems. She has also done medical mission work in Nicaragua.

Accepting all Foot & Ankle Problems
OSFA is an orthopedic surgery clinic with special expertise in foot and ankle. We offer treatment for all foot and ankle problems including:
Sports and Dance injuries
Fractures
Reconstruction
Pediatric problems
Diabetes
Arthritis, and
Work related injuries
We particularly like complex and difficult problems.
What is an Orthopedic Surgeon who specializes in Foot & Ankle?
After completing four years of medical school to obtain an MD degree, orthopedic surgeons then complete a 5-6 year residency. To become specialized, they then complete an extra year of training called a fellowship, focusing on foot and ankle. Because the foot and ankle are complicated by many joints and a wide variety of problems, it can be a very challenging field.
Office Hours
Our office is open from 8 am to 4:30 pm, Monday through Thursday. Appointments can be scheduled by calling 919-838-5254. We are located at 600 North Person Street, at the intersection of Peace Street. The office is across the street from the downtown Krispy Kreme Doughnut shop, and close to Peace College and Cameron Village.

Hospital Affiliation
We maintain affiliation with Rex Hospital, WakeMed, Blue Ridge Surgery Center and Capital Surgery Center.

Insurance
We accept all major insurance types with the exception of Humana and Coventry/Wellpath. You may check with your insurance company or with us to confirm if necessary.